Fantasy Gallery
The Republic of Thieves - Scott Lynch
Review: Gentleman Bastards #3 is the best one in the series. That's just a fact. The caper is wildly intricate, the ploys are hilarious and so well planned that I was duped dozens of times, and the overall plot throughout the series finally made some much-needed progress. Just an exquisitely wrought novel of the highest caliber. Scott Lynch is a master.
Score: 9.9 / 10 - I still shy away from the full 10, but we're soooooo close.
The Lies of Locke Lamora - Scott Lynch
Review: So firstly, this one isn't really epic fantasy. It is a crime caper set in a medieval fantasy version of Venice. And if that doesn't hook you, nothing will. Seriously, The Gentleman Bastards series is now my favorite fantasy series of all time. The wit and tersity of the writing combine with such an intricately woven plot that it'll make your head spin trying to figure out what'll come next. My only qualm with the book comes from stealing the Romeo and Juliet potion as a quick plot device solution. That felt shitty. Honestly though, I can look past that so well.
Score: 9.8 / 10 - The theft of a Romeo and Juliet plot device knocked it down from a perfect 10. Seriously. The book is that good.
Red Seas Under Red Skies - Scott Lynch
Review: A ridiculously good sequel. The Gentleman Bastards are at it again, but this one takes place almost exclusively aboard various ships. Personally, I didn't really give 2 shits about the nautical accuracy or descriptions of the method of the naval travel, but it worked. It worked so well. So much adventure, tons of daring, and of course, extreme levels of wit and cynicism. Plus the ending was amazing.
Score: 9.79 / 10 - A little boring here and there, but the bad pages amounted to maybe 10 total out of 600+.
Dungeon Lord - Hugo Huesca
Review: What a great book! I love LitRPG, and this one delivers on all points. It follows the average dude sucked into a fantasy RPG trope, but it throws such a cool twist: as the title would suggest, the protagonist becomes a Dungeon Lord—the bad guy. That's so cool! I'm a sucker for building, and by that I mean base construction and just building cool stuff in general, and Dungeon Lord had tons of that. My only complaint would be some minor copy editing errors, and then the book felt too short. But that's hardly a complaint.
Score: 9.4 / 10 - Just get it. If you like LitRPG, you'll love Dungeon Lord.
Dungeon Lord: Otherworldly Powers - Huge Huesca
Review: A lot longer than the first installment, this one rocked just as hard. I really loved the characters and the atmosphere more than anything (honestly, the plot was secondary for me), and I just can't get enough of building the dungeon and leveling up. Plus, Hell Chickens are pretty badass. I was a little disappointed by the relatively large number of typos I found, including a few places where the sentence just didn't make any sense. All in all, a good proofread would make me rate this one higher than book 1 of the series.
Score: 9.2 / 10 - Any fan of LitRPG is bound to fall in love with the Dungeon Lord series.
Entertaining Tales of Grin the Cheat - V. Moody
Review: This isn't so much a novel as it is four novellas with the same characters and not much to link them together. That being said, it certainly warrants a read. Grin is an epic character full of tricks, cheats, and more than anything, poisoned daggers. His buddy Allard (on the cover) is basically a Baywatch model who happens to have swords. The duo made for a really fun combo. The stories are all good, and my only complaint is that they didn't last longer.
Score: 9 / 10 - A very solid read. The stories could have been fleshed out more, but I was still very pleased by the end.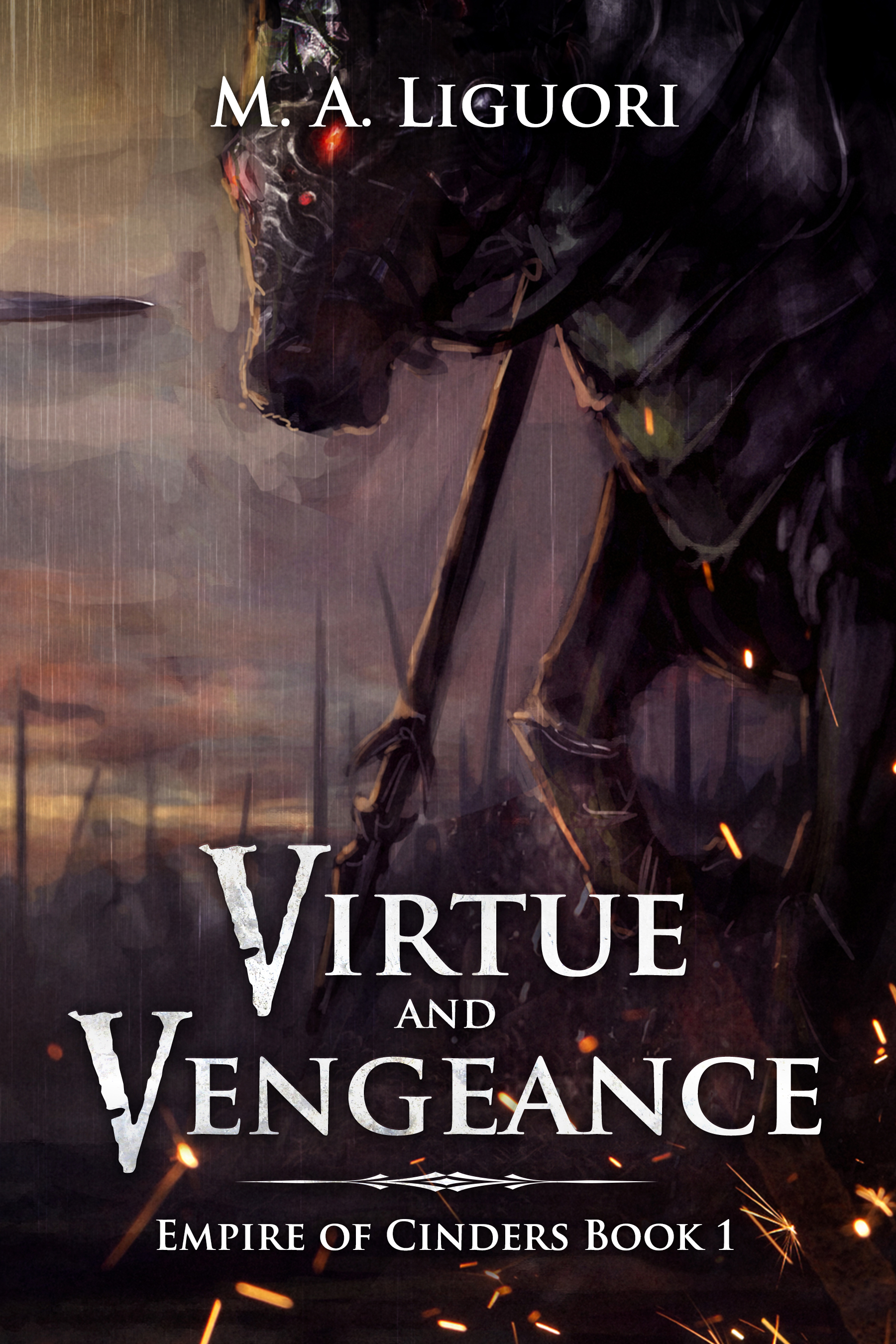 Virtue and Vengeance - M. A. Liguori
Review: A grand, sweeping fantasy full of well written combat, lots of political intrigue, and some really cool weapons. Virtue and Vengeance hits all the major fantasy tropes, it does them well, and the whole shell surrounding the characters is so intricate and detailed that it really brought the whole thing to life. The book might not be the most accessible thing for newer fantasy readers, but veterans of Sanderson, Salvatore, and Martin are going to love it.
Score: 8.6 / 10 - A little slow at times, but what an amazing journey.
Anaxagoras - Aaron Ward
Review: I liked this one a lot. Anaxagoras is a giant sea monster (think Ursula from The Little Mermaid) that comes to ravage a small Greek island every decade or so. The tale follows Linus, a cynical character who works as a sculptor alongside many others crafting a colossus they hope will scare the sea-beast away. The plot is pretty fantastic and the characters are very believable, but my favorite thing was the straight-forward writing style. I know not everyone would enjoy that kind of writing, but I liked it. I'm a huge fan of the Greek (and Latin) classics, and this book felt like it followed in the epic line of past stories. Not everyone is going to like this book as much as I did, but if you like plainer language in books, you'll like Anaxagoras.

Score: 8.5 / 10 - I had a lot of fun. It isn't for everyone, but I thought it was great.
Exile - Tom Stacey
Review: With a host of heroic characters set in a majestically sweeping landscape, Exile delivers the very definition of epic fantasy. Alien creatures that imitate humans in near-perfect fashion undermine the kingdom of Veria and herald the onslaught wrought by the Echoes, an ancient race of humanoids bent on recapturing their homeland. High atop a mountain, two young brothers stumble upon a Bloodforge and accidentally set into motion the death of their kingdom. Exile begins with a wonderfully heroic theme that is never lost throughout the entire novel. Fans of low (or urban) fantasy should be wary when picking up Exile - much of the background of not only the characters but the world itself is not revealed until very late in the novel which can make it a difficult read. Unlike most high fantasy series, Exile (at least in the eBook version) lacks a map to help guide the reader along. Some of the chapter transitions, especially before the characters are firmly established, can be quite jarring. Tom Stacey's writing style is reminiscent of Joe Abercrombie - stunning imagery, a large cast, and very well placed metaphors that bring the characters to life.
Score: 8.4 / 10 - A long read that can be difficult in the beginning, but well worth finishing. The ending is beautifully sculpted and Exile never loses the heroic feel that makes readers fall in love with epic fantasy.
The Red Citadel & the Sorcerer's Power
Review: I'll start by saying that Finster is a fun character. He's witty, sarcastic, and an asshole. He makes a great protagonist. The lengthy book follows his adventures all around the kingdoms, causing trouble and generally having some expected epic fantasy adventures. Overall, I enjoyed the book quite a bit, but the writing just didn't do much for me. Some sections were written so flatly that they were boring despite the inventive characters. If you like humorous epic fantasy, give it a whirl.
Score: 8.2 / 10 - A little polishing would certainly help, but I had a blast.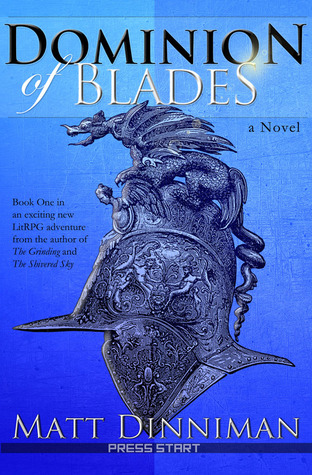 Dominion of Blades - Matt Dinniman
Review: A pretty solid, lengthy LitRPG that I enjoyed all the way through. The main game element comes in a unique form, namely a VR immersion game used to keep space travelers' minds active during long haul flights. That's cool. In the game world, the plot was pretty interesting and kept my attention, but it was certainly confusing at times. It jumped around a bit, and that threw me off the tracks a couple times, and some of the character motivations were really hard to follow. Beyond that, the preachy level of SJW nonsense was incredibly disheartening. The editing could have been a lot better as well, though I can overlook a lot if the main story is enjoyable.
Score: 8.1 / 10 - The MC's entire backstory is a pointless lecture on SJW gender bullshit, but the rest of the book is really solid.
Accidental Witch - Lydia Sherrer
Review: I don't read much urban fantasy at all, but I'm glad this one caught my attention. There are a decent amount of twists and turns so I won't give away too much plot, but the main story follows Sebastian (the guy on the cover) as he struggles with guilt, an overbearing aunt, and being bullied at school. Luckily for him, he comes from a line of magic users, and you can probably imagine where the plot goes from there. For me, the best payoff came at the very end in the form of a really dark, twisted, ending that certainly put a smile on my face. Life lesson: never try to summon demons. My only criticism is that a bit of the backstory and overall theme felt a little too close to Harry Potter, a series I personally detest, but that's my personal opinion. The writing was clean and well-crafted, the editing was spectacular, and the characters certainly felt believable. I'll be in for book 2.

Score: 8 / 10 - Not my favorite genre, but it hits all the right buttons. If you like Harry Potter and urban fantasy in general, grab a copy.
Into the Aether - T.C. Peace
Review: Into the Aether is a hard book to categorize. While it fits snugly into the broad genre of Urban Fantasy, it plays out more like a good mystery. Three separate story lines drop the reader straight into the action in a way very reminiscent of many fantasy series. Several characters move through the plot seemingly unrelated to one another, but all the while they build more and more suspense as bits of information are dropped at just the right moments to leave you guessing. Occasionally, at the introduction of a new character, a few pages are spent on expository background, but only seldom was the exposition uneventful. Undoubtedly, the strength of T. C. Pearce lies in unique plot development. The characters are intricately woven together in a logical and ultimately surprising fashion. By time you reach the end, there are so many unexpected turns that you never know what you're about to read on the next page - that's the mark of a good urban fantasy.
Score: 7.9 / 10 - Some background exposition felt a bit sluggish, but the overall plot was riveting and suspenseful. This book has the serious potential to keep you up late at night reading.
Woodcastle - Kell Inkston
Review: This was a solid read. It could certainly benefit from a couple passes by a good proofreader or editor, but don't let that stop you. The characters are awesome, and they all have badass names. Plus, and this is a big plus, the magical weapons are ridiculously cool. For indie fantasy with kind of a strange title, this one caught me off-guard. The more I read, the more I enjoyed. Definitely worth a read.

Score: 7.5 / 10 - Certainly needs some polishing, but the characters are good enough to let me look past all that.
Skysail Book 1 - Josh Rhoades and Mike Rutledge
Review: I'm a sucker for steampunk fantasy. I'm also a huge sucker for airship stuff. This one delivered it all. The plot follows a boy from a backwoods town who happens to the be the descendant of a legendary airship soldier, and all the boy wants is to follow in his father's footsteps and take to the skies. He jumps on the first chance he gets, but adventure isn't as glamorous as he once thought. If you like rollicking airship adventure, Skysail is sure to please. The characters were wonderful, the world was surprisingly well developed, and the plot kept me turning pages late into the night.
Score: 7.45 / 10 - This book had a few dull moments and a few areas where I was a bit confused, but I still really enjoyed it. I'll likely be in for book 2 when it comes out.
Steps of Power: Kings or Pawns, The Kings Book 1 - J. J. Sherwood
Review: This book is tough to review. I absolutely love many aspects of the story and the writing, but certain things actually made me stop reading it for a few weeks. Kings or Pawns (borderline cliche name, I'll let it slide) follows a few different elves through a fairly standard fantasy world with a lot of the tropes you expect. Thankfully, the elves here don't fall into the trope-laden world of generic elves that exists in fantasy today. The elves of Kings or Pawns don't live in trees, sing to squirrels to pass the time, or even shoot bows while surfing on their shields. No, these elves are ruthless, deceptive, backstabbing bastards - which is certainly a good thing. Kings or Pawns is really (as the title suggests) much more about political intrigue rather than anything else. If you want political treachery in the vein of A Song of Ice and Fire with an all-elven cast, this is the book for you.
Here's what I didn't like: The first half of the book needs serious editing. The phrase, "knit his brow" and similar expressions appear so many times it is almost comical. In one scene, I believe I counted the phrase three times on the same page. I don't know how that kind of repetitiveness slipped by the editor or author, but somehow it (thankfully) nearly vanished in the second half of the book. A few major plot points felt a bit contrived or absurd, i.e. an unknown character charging into the king's council meeting seemingly uncontested, claiming a character has been kidnapped with no proof or any reason to be believed, and promptly hired by the king to retrieve the missing character for the sake of forward plot movement, but once the plot starts to seriously take off in the second half, the writing flourishes. Several scenes had me on the edge of my seat, the descriptions were beautiful, and the dialogue was witty, humorous, and genuine.
Score: 7.2 / 10 - The first half feels more like trudging than reading, but the second half is awesome. I'm definitely in for book two.
How to Avoid Death on a Daily Basis - V. Moody
Review: This is the first LitRPG I've ever read. If you don't know what that means, don't worry - I didn't know either. Basically, LitRPG is a genre that feels like an RPG video game in pretty much every single aspect. The characters level up, gain new skills, upgrade their gear, go grinding on bunnies (and unicorn bunnies), and they get quests. So what happens in the book? How to Avoid Death on a Daily Basis is the tale of socially awkward Colin who was randomly transported with a bunch of other people into a fantasy RPG. The story is hilarious, as you might expect, and it really hits all the right RPG buttons. If you've ever played an MMO, you'll love this game. I would have scored this book a lot higher than I did, but it has some series editing issues. A myriad of typos and sections of poor word choice really drove me nuts a few times.
Score: 7.1 / 10 - If you can look past the lack of editing, you'll have a great time.
Edit: I've read the entirety of the series now. I read the novels too quickly to bother posting individual reviews, but they'd all be roughly the same as this one anyways. Great plots, the editing improved beyond the first book, and hilarious characters. Nekromel was my favorite installment so far.
Edit 2: After reading Gorgoth, I have stopped my journey through the series. The reason? Lack of editing. It honestly is too much. Tense shifts, repeated word choice, bad grammar formatting, and typos make it too difficult to slog through. I hate to put down the series, but I have to. Re-writing the book sentence by sentence in my head has been an absolute pain.
Crucibles - T.C. Pearce
Review: As the cover image indicates, this is book two of Into the Aether. For a review of book one, please scroll down. Crucibles picks up right where book one left off. It is a bit shorter, but comes with a couple short stories that help flesh out some of the lesser known characters. Since this is a sequel, I won't give too much of the plot away, but know that Crucibles is faster paced and more action packed than Into the Aether. While book one focused more on the mystery of the plot and the investigation, book two is full of epic battles and horror-esque dream sequences reminiscent of Silent Hill. My only negative comment on the writing stems from occasional dryness and more 'telling' rather than 'showing.' I also counted about half a dozen instances of flat out bad writing that aggravated my largest writing pet peeve. An example:
"Lara gave a small smile at this. She decided to take a walk."
That kind of dry description only happened a handful of times throughout the entire book, but each one was cringe worthy. Personally, I hate the word this. It makes no sense. If I forget why she is smiling in six words, I'm not paying attention. I wrote a lengthy blog post on the issue here.
Crucibles could use a few touches of polish here and there when the writing gets dry, but overall, the plot is gripping, the characters are real and engaging, and the story lines are wild enough to keep anyone guessing.
Score: 7 / 10 - It isn't as good as book one of the series, but that doesn't mean it missed the mark. Crucibles is an action packed tale that wonderfully entwines elements of fantasy, horror, and mystery into a very enjoyable read.
Sand and Blood - D. Moonfire
Review: Sand and Blood follows Rutejimo, a boy born into a desert clan known for their speed. In order to pass their clan's rite of passage and to harness the ancestral magic that gives them their running abilities, five of the clan's teenagers are abandoned in the desert and left to fend for themselves. The setting is epic and wonderfully established, the characters have depth and personality, and the overall descriptions of the different clans are fantastic. Unfortunately, the plot hits a lot of roadblocks. The character and location names are complicated and unfamiliar enough to be jarring, especially at first. While the action is fast-paced in the beginning, it quickly slows down nearly to the level of boredom. The teenagers muddle through the desert in a manner reminiscent of Lord of the Flies, but ultimately do very little. Although two of the characters experienced growth and change, it was drawn out and agonizingly tedious at times. The rite of passage event felt like a plot point that should have consumed half of the book, leaving the second half open for the characters to explore their new identities. There simply wasn't enough happening to fill the pages without long, repeated expositions on the benefits and joys of running.
Score: 5.8 / 10 - The setting is wonderful, the characters are great, but the plot lacks movement and substance. In addition, a dozen or so typos really hijacked my attention and frequently repeated phrases and words reminded me that I was reading. I really wanted to get lost in this book to fully enjoy it, but I never could.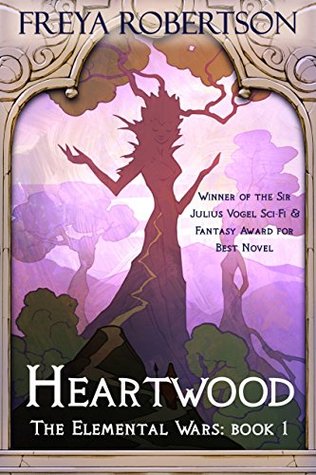 Heartwood - Freya Robertson
Review: The writing is good, and that's a huge plus for indie fantasy, but the plot was too slow for me to get into. I lasted about 10%. The MC was a pretty interesting fellow, the main events surrounding the warring factions coming together for a meeting felt a little uninspired, and then the lack of action just made me lose interest and move on to a different novel.
Score: 5 / 10 - It isn't bad per se, but I couldn't get into it at all.
The Hobgoblin Riot - Matt Dinniman
Review: I honestly don't know what the hell happened. I've never read a series where the quality of the writing has declined so sharply from book 1 to book 2. The characters were there, the plot was solid, the premise was fantastic, and the writing was so bad… Repeated words everywhere (not in the typo sense, the 'I have no thesaurus' sense), insanely repetitive sentence structure in almost every paragraph, and so much telling transformed the series from one I really enjoyed into something I won't bother to finish. If anyone edited the novel, they should look for a new career as quickly as possible. Seriously, the writing was actually that bad. I found myself rereading almost every single sentence in my head in order to change the flow / line edit on the fly, trying to make it bearable because I enjoyed the story—and that sucks.

Also, the whole format of doing the book in "notes" and constantly head jumping from one character to the next was kind of terrible. It simply didn't work. An easy 3rd person limited POV would have done just fine, and it would have carried the story through the character location splits without issue. At the end of the day, the bad outweighs the good. I'm just disappointed.

Score: 4.6 / 10 - I still like the idea and the characters, but I couldn't bring myself to finish the book.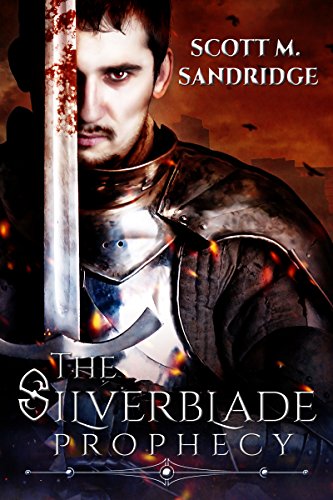 The Silverblade Prophecy - Scott M. Sandridge
Review: This one started out pretty cool. I liked the characters, I liked the traditional epic fantasy premise, and then it went downhill from there. In all honesty, this book isn't ready to be published. Frequent typos really hijacked my attention, and if a professional editor ever saw the manuscript they should be promptly fired for the horrendous treatment of em dashes. I know I'm a very pedantic reader, but the lack of editing here really ruined it. Furthermore, I felt like the general story was very disconnected. I wanted a novel, and I get a collection of short stories. It just didn't mesh at all.
Score: 4.5 / 10 - I loved the setting and characters, but this is a first draft.
Metal and Stone - Kevin Potter
Review: I really liked the beginning of this one. Some cool action, interesting characters, and a plot that felt like it was moving in the right direction made for a tantalizing combination. Sadly, I stopped reading around 37% due to an absolute lack of action. Beyond that, the main reveal of the first act was far too predictable. I just didn't care to try to finish it, short as the book was.
Score: 4.25 / 10 - Not bad, but Metal and Stone is far from an enthralling read.
House of Blades - Will Wight
Review: Decent writing (though some repeated word mistakes were starting to drive me insane), a fairly predictable plot, and flat characters left me wanting quite a bit more. The book isn't bad, not really, but it simply is not good, either. The main events took waaay too long to get off the ground, and I found myself losing interest around 35%. I made it to roughly 70% before throwing in the towel and moving on to something new. I just couldn't take another chapter of the main character being trained. That's pretty much all the book is—just training scene after training scene.
Score: 4 / 10 - Not bad, not good. Wasn't worth my time.
Prince of Poison - J. Douglas
Review: Far too much cliche to hold my interest. The first 10% of the novel feels almost like it is trying to jam every single bad fantasy trope it can into one chapter. Beyond that, the writing just wasn't very good. The technical elements were sound, and that's a relief compared to the last five or so indie books I've tried to read, but the plot was boring and predictable. That's what you get with all those tropes, I suppose.
Score: 3.75 / 10 - The writing was good, but the plot wasn't. Oh well.
The Destroyer - Michael-Scott Earle
Review: The Destroyer was an interesting book. The plot centers on the titular character and the team of adventurers who recently roused him from hundreds of years of sleep. Spliced with very interesting tidbits of history from Kaiyer's past, the story moves through a good bit of adventure, political scheming, and well-written fight scenes. The action occasionally got bogged down by deus ex machina plot devices and the ending was basically just a straight Game of Thrones ripoff, but the combat and characters were good enough to still keep me mostly enthralled. Had the story been just that, a great fantasy tale, I would probably have to say it was one of my favorite reads. But... a couple poorly executed and (extremely) graphic sex scenes really detracted from the book. Honestly, the sex scenes were so explicit and contrived I nearly stopped reading. I don't mind sex in fantasy books, but I do mind unwarranted erotica, especially when it is not mentioned in the blurb.
Score: 3.5 / 10 - I loved the fantasy parts and hated the erotica. I won't be reading book 2.
War of the Black Tower - Jack Conner
Review: The beginning started off pretty solid. The plot was hard to predict, the characters seemed cool, and the bad guys were kind of awesome. Sadly, I made it 24% before throwing in the towel. I don't know what happened, but everything went very rapidly downhill. The plot started to careen toward the ridiculously unbelievable, and the fight scenes were so bad they were comical. The novel had potential, but it didn't fulfill it at all.
Score: 3 / 10 - Maybe if someone else had written it… but they didn't. Stay away.
Pangea Online - S. L. Rowland
Review: Where to start… Right out of the gate, the writing quality here is a first draft. A sloppy first draft. An absolute lack of editing and creative word choice really, really bombed it for me. Beyond that, while I liked the MC, he was one-dimensional and actually boring. None of the other characters had any depth to them at all, and they simply jumped to help the MC whenever he needed it without any plausible motivation. The storyline was linear at best, though the tournament was a cool idea that salvaged a couple points on the review. Without that, I'd have to give it basically nothing. As it stands, I'll settle for a low score. I actually stopped at about 95% through when a big climactic character death was for a sidekick I had completely forgotten about. The scene was so forced and generally disappointing that I quit reading.
Score: 2.4 / 10 - A prime example of why editors are required to help produce professional books.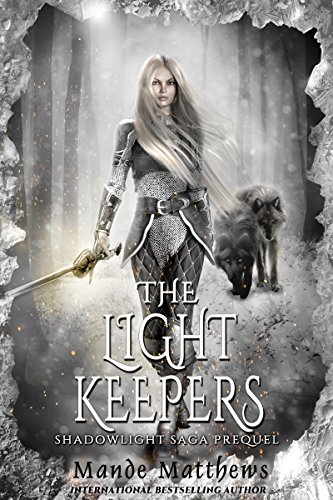 The Light Keepers - Mande Matthews
Review: My god… the technical aspects of the writing are atrocious. If anyone edited it, they should be shot. And the author needs to take up a new profession. This was first-rate garbage. The dialogue was poorly formatted, the comma usage followed no rules of English grammar, and the entire narrative was consistently plagued by passive voice. What a waste of time.
Score: 2 / 10 - Even for free, this one costs too much money.
Never - Ashley Capes
Review: The beginning was pretty cool, and I certainly like fantasy novels that follow rogue types and thieves. Never, however, never hit the good parts of a solid rogue novel. It never built the drama of a good rogue novel, never made me care about the characters, and the dialogue was never really that good. Overall, I never really enjoyed it after the first 10 or 20 percent. Nope. Never could get into it.
Score: 1.7 / 10 - Pretty typical for bad fantasy. Stay away.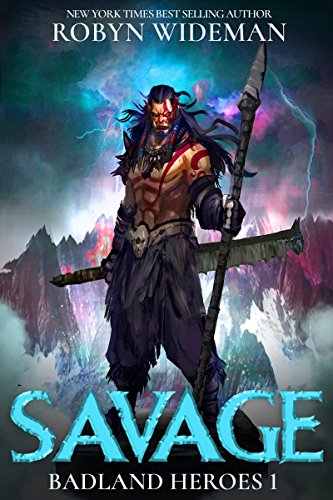 Savage - Robyn Wideman
Review: I couldn't make it very far. The writing was tolerable at best, frustratingly bad at worst. The main thing killing it in this novel was the slew of predictable tropes. The entire beginning was nothing but a lengthy exposition of useless background that did nothing to set up the main character. Of course the half-orc is smarter but weaker than the full-orcs. Of course they're all blood thirsty brutes looking for violence. Just too predictable and stereotypical to be an enjoyable read. Oh well.
Score: 1.6 / 10 - I downloaded it for free. I still felt like I was ripped off.
Malice - John Gwynne
Review: Where to begin... I bought this book at a local bookstore after seeing it on the shelf and reading the back blurb. The cover is pretty badass and it was only $16 for a 630 page paperback. Unfortunately, this is one of the worst novels I've ever tried to read. Page 2 is where I began to regret my purchase. Take a look at the following two lines:
"His brother's face filled his mind, smiling, controlling, ruling him. Then his mother, her lips twisted, judging, discounting."
The use of three consecutive descriptive words was a bit jarring, but I thought it was cool in the first sentence. Especially with the last one being emphasized, I liked it. A bit of advice I learned from my own editors is to never repeat a very memorable literary tactic without at least 50 or 100 pages between. You can imagine my horror when I read the very next sentence and found the exact same thing. OK, I thought, if that's it for consecutive description lists, the book will be fine. Well, I was wrong. That same construction was present throughout the novel whenever anything dramatic happened. It made the writing feel stilted, overblown, unnecessary.
Sadly, my disquiet was not contained to long lists of descriptors. For whatever unholy reason, Gwynne and his publisher (Orbit) decided to only use one quotation mark instead of two. For someone used to reading normal books, that was incredibly confusing the first time I saw it. I actually thought it was a typo. Due to their choice of quotation formatting, every piece of dialogue reminded me that I was reading and ripped my attention right off the page. It was very unfortunate, confusing, awful.
As far as the plot was concerned, it felt average. Granted, I stopped well before the end of this weighty tome, but there was a huge mess of characters, an entangled plot trying too hard to be A Song of Ice and Fire, and not enough character development to facilitate immersion. As such, I found it predictable, uninspired, flaccid.
Score: 1.5 / 10 - There is certainly a rich world to be discovered somewhere between the first and last pages, but I never found it. While the cover is certainly beautiful, the content was severely lacking.
Refugees - R. A. Denny
Review: A slew of tropes, a very slow plot, and far too much exposition bog this one down to the point where I could not continue. It just didn't really grab me. I sort of enjoyed one of the characters, but I outright hated the rest. And the entire plot device, a wise old man warning the poor village of impending doom, then no one believing him, is so cliche it made me want to the village to die. On top of all that, the editing was bad. There were typos in every chapter, though I only made it through about 25% of the book.
Score: 1.4 / 10 - I can't recommend it, even for free.
Wolves - C. Gockel
Review: Writing fantasy is present tense is really difficult. This one missed the mark by so much that I don't even know where to begin. There's just no redeeming quality that I can point out to somehow balance the good and the bad. Nothing.
Score: 1.2 / 10 - Stay far away.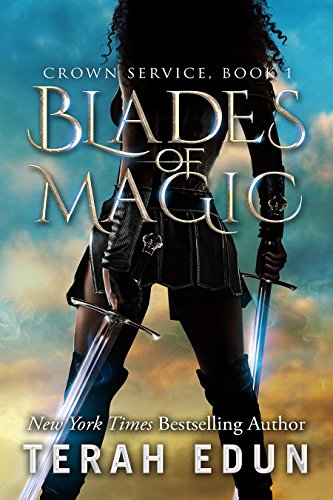 Blades of Magic - Terah Edun
Review: I only made it about 10% before deleting the book from my Kindle. The plot is terrible, predictable, and so trope-laden to be cheesy, and the writing leaves a lot to be desired as well. Don't even bother.
Score: 1.1 / 10 - It isn't complete garbage, but it is close.
Slave, Warrior, Queen - Morgan Rice
Review: My god, the tropes! If you want to read this book super quickly without bothering to download it, here's the entire plot: Oh no, we're late to the thing! I'm just a lowly peasant girl, but I have the best sword and fighting skill in all the land! No one appreciates me! I'm torn between wanting to help the oppressed proletariat and not getting thrown in jail! I guess this is just Hunger Games...
Seriously, this book was bad. Just trope after trope, coupled with some profoundly bad editing, and you're left with some real trash.
Score: 1 / 10 - A single point for trying.
Sunsword Chronicles: He Who Wields the Sun - Brenden Parkins
Review: Calling this a book is a bit of an exaggeration. He Who Wields the Sun is a short story that takes about 30 minutes to read - if you even make it that far. Get ready for a host of hard to remember characters, a hero with only one quality, and a confusing plot so boring it'll make you weep. The Sunsword Chronicles attempts to follow a young man on a journey to acquire the titular object. In only a few pages, there are far too many cities, families, characters, and interactions to count. Without a map, it is very hard to follow. Confusing background aside, the plot is terribly ill-conceived. The hero wants to get a powerful sword. No one knows where the sword is or if it even exists - except the hero's own father, who happens to know just about everything there is to know about it. That one event felt so contrived that I nearly stopped reading. On top of that, the eBook is riddled with typos and grammatical mistakes. After only a few minutes of reading it became abundantly clear that no one, professional or not, edited this train wreck. The formatting was just as bad. On Kindle Fire, many paragraphs were not indented, some lines started in the middle of the page, and the kerning changed frequently.
Score: 0 / 10 - Don't bother. No editing, no plot, and no character development. Even the concept is bad.