Horror/Thriller Gallery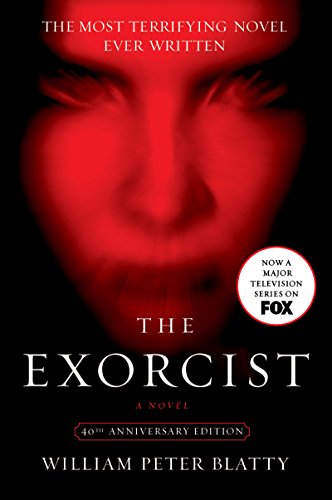 The Exorcist - William Peter Blatty
Review: Extremely good. There's not much more to say beyond that. Everyone knows the story—hell, it even started the possession trope. But damn, this was incredibly well written. The word choice was exquisite, the characters were incredibly believable, and the terrifying parts were so well done they kept me up at night. I loved it. Anyone who writes horror would be doing disservice to the genre if they don't read The Exorcist.
Score: 9.6 / 10 - So close to perfect! Honestly, just read it.
The Picture of Dorian Gray - Oscar Wilde
Review: What a downright amazing piece of literature. I'm a huge fan of psychological thrillers, and this is the gold standard. Tons of character development, intense levels of suspense, and so much awesome philosophy sprinkled throughout. I really felt like the book was written to my exact tastes. Seriously, it was that spot on. I hope to one day read a psychological horror that moves me more than Oscar Wilde can, but I don't expect that moment to happen any time soon.
Score: 9.55 / 10 - Such a wonderful read. Just try it.
Silicon Blood - Arlan Andrews
Review: I listened to this one on audio. As to the narration, I like it. Paxton Edison did a fine job, and there were only a couple places where I would have done things differently. Regarding the writing, it was grammatically fantastic. For the plot: quite impressive. The government, through the use of nanotechnology, has removed every molecule of cocaine from the planet. Then the drug lords want their slice of revenge. Everything was really well executed, and the plot took turns reminiscent of a good mystery, always keeping me guessing at what would happen next. Some of the battles were a little lackluster, and that's my only real complaint.
Score: 9.5 / 10 - An awesome sci-thriller / techno-horror. I loved it!
Necromancer - C. Bryan Brown
Review: Necromancer starts off a bit unlike any other horror I have read. Through the first 40% of the book, it feels more like a crime drama / mystery novel rather than a gut churning horror. As someone who personally hates cop shows and crime books, I was disappointed. However, a few things kept me going. The characters developed beautifully, the personal conflicts of the protagonist felt entirely real, and the writing was clean, succinct, and poignant. Then, in the best possible way, the horror began. From midway through and onward, the horror plot lines developed and deepened into a maddening spiral of well written keep-you-up-at-night events. That's the kind of stuff I like in a horror novel. It wasn't overly graphic, yet it was certainly terrifying. The suspense built like an A-rate horror film and never let up. At the end, I ranked this book among my all time favorites and can't wait for more to read by C. Bryan Brown.
Score: 9.1 / 10 - For my personal taste, the beginning was a tad slow, although justified for character development, otherwise a 10 would be in order. From a syntactic standpoint, you won't find better writing, at least not in horror.
A Taker of Morrows - Stephen Paul Sayers
Review: What makes good horror is the combination of the truly dreadful with the absolutely believable. That's exactly what Sayers has done. The characters and situations are so real that you feel real heartache when a friend is killed or a wife has gone missing. You feel like you know the characters—and you know that they're screwed. That's what makes the best kind of horror novels into gut-wrenching suspense masterpieces. My only complaint is that perhaps some of the characters are a little too stereotyped into their roles, but that's it. The writing was excellent, and the plot was fantastic.
Score: 9 / 10 - If you want realistic horror to creep under your skin, this is the book for you.
Bird Box - Josh Malerman
Review: I'll start by saying that I loved the movie first and then read the book second. I'm not sure if that might have tainted or altered my expectations at all. Overall, the plot (in both forms) is excellent. Outstandingly creative, inventive, and gripping. The writing, however, was a little off-putting. The style was very horror-esque with short, choppy sentences. The issue was that almost every sentence followed the same 'subject - verb - object' pattern, and it became really repetitive quite quickly. Furthermore, Malerman went for brutal pacing over immersion and description. Some scenes were so fast that I was hard to get into them and feel the tension. The whole thing took me about 3 or so hours to read (I'm slow by most standards), and it would have been an awesome full-length thriller had it been written in a more traditional style.
Score: 8.95 / 10 - Some people won't like the style, and you'll wish there was more to read, but the sheer creative force driving the plot is more than enough to rank it among my favorites.
The Demonic - Lee Mountford
Review: What a great horror! I really loved the vivid imagery and the characters. The plot revolved around a family in a kind of stereotypical haunted house setting, but the bad guy was better than most that I've read. Overall, the atmosphere was what really drew me into the novel. I loved the feel of the haunting, the visceral character reactions, and the damn clicking of that kid's crutches…
Score: 8.9 / 10 - Just a wonderful book. I was enraptured the entire time.
The Hand of God - Tony Acree
Review: So the devil just walked into your office. He has a contract with your brother's name on it and a timer set to 24 hours. The hitch? Deliver a woman you have never met to Satan himself and your brother will live. With unmatched characterization and a driving plot that keeps you hooked, The Hand of God will never disappoint. At the turn of every page, Acree pulls you deeper and deeper into the twisting and darkening tale. Unforgettable characters, especially Montoya, bring the action to life in every scene. The prose is very well written, the dialogue is real and enticing, and the ending is a perfect cliff-hanger. The Hand of God is everything you want to read in a supernatural thriller.
Score: 8.5 / 10 - The Hand of God will certainly leave you aching to know more and chomping at the bit to get your hands on book 2: The Watchers.
For a Glimpse Beyond the Terminus - Jordan R. Anderson
Review: This is the second collection by Jordan Anderson that I've read. I liked the first quite a bit, but this one is better. The prose has improved dramatically, and the first story almost felt more like poetry than a novel—and that's a good thing. For my personal taste, what brings horror alive is the realism of the characters. Not every horror novel captures that, but this one does. Reading about the struggles, even the most mundane disappointments that the characters experience, made them real. That's the absolute best thing about Anderson's writing: his characters feel like people you know. My only criticism is that sometimes the prose gets too flowery, especially in story #1, and I found my mind wandering at a few points.
Score: 8.4 / 10 - For short stories, these are some of the best.
The Watchers - Tony Acree
Review: The sequel to The Hand of God, The Watchers brings some new, higher-stakes supernatural elements into the story. I liked the 'world hanging in the balance' aspect—a refreshing change of pace from the personal quest that dominated book 1. That said, the book felt rushed. Some romance developed that I felt needed explaining, and the overall plot was over far too quickly and without enough detail or exposition. I did, however, like the graphic and gruesome bits. The horror side of the novel was extremely well done.
Score: 8.3 / 10 - Not as good as the first book in the series, but not off by much.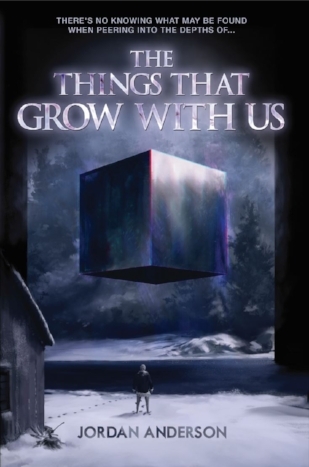 The Things that Grow With Us - Jordan Anderson
Review: It has certainly been a long time since I've gotten to read a collection of horror shorts. And actually, this was more a collection of novellas, as a few of them are a bit longer, especially the opening tale which also happened to be my favorite. I won't comment too much on the plot since horror is easy to spoil, but I will comment on the writing. Most of it was really solid. The way the stories were crafted, especially as it pertains to perspective, was masterful. Some of the plots felt a little slow or a little too cerebral to be my taste, but they were all well executed. The problem with a lot of horror, at least in my opinion, is timing and pacing. This collection struggled with pacing sometimes, but it was actually pretty rare. Overall, the stories were organized and put together, and that made the collection really stand out from other anthologies. And the very first story was the best, a fine example of Jordan Anderson flexing his literary skills right up front.
Score: 8.2 / 10 - Some parts moved too quickly or too slowly, and few grammatical pet peeves hijacked my attention here and there, but overall, Anderson has a fine product on his hands. With just a touch of polishing and a eye toward pacing, this could be a fantastic collection.
They Are Among Us - C. Bryan Brown
Review: A lot of people say the vampire genre is a bit flooded. Personally, I'm pretty sure this is the first vampire novel I have ever read. That being said, I really enjoyed this book. In the beginning, the reader follows a team of FBI investigators as they try to piece together a few clues and figure out how someone was 'flash-fried' on the top of a news building. The first half of this book was incredible - I couldn't stop reading and it kept me up far too late several nights in a row. Unfortunately, the book takes a rather strange turn in the middle. At roughly the 50% mark, the perspective shifts to one of the vampire characters and never returns to the FBI agents. I was a little blindsided by the change and I kept waiting for the perspective to go back to my favorite characters. Thankfully, the ending was really solid and unpredictable.
Score: 8 / 10 - A great book, but not perfect. Had the perspective stayed with the FBI agents, it might have been flawless.
Horror in the Woods - Lee Mountford
Review: Just a little too cliche for my taste. The trope, hiking through the woods and stumbling upon a group of cannibals, feels a little too much like the standard horror plots of most badly written movies. That being said, this book was still fantastic. I really loved the gore, the feel and theme of the bad guys, and the ending was pretty close to perfect. I just didn't like the tropes.
Score: 7 / 10 - Very well written, but too many tropes.
13 1/2 - Nevada Barr
Review: When you wake up in a blood-soaked bedroom staring down at the corpses of your family members... you know you've had a rough night. But what if you can't remember any of it? The police tell you you're a murder. The judge concurs. The only one who believes in you is your brother, but everything may not be as it seems. Nevada Barr's 13 1/2 was one of the first real thrillers I had ever read. The beginning started with a brutal pool of blood but quickly slowed. Through the second third, I kept thinking: when will this pick up? Where is all that violence? Why did he kill his parents?! Don't worry though, trudging through the hundred pages of uneventful middle chapters is worth it. The ending brings back the crazy suspense and brutality of the beginning, in a rather tasteful way. Overall, the character development was great, the plot was even better, but the transitions were jarring. The mood, tempo, and timing of some chapters lined up poorly with the following chapters but wasn't so bad as to destroy the entire flow.
Score: 6.8/10 - A good suspense read that borders on horror, but nothing that will change your life. One of those books you like to read but have no intentions of lifting up again.
IT - Stephen King
Review: In all honesty, I think I expected too much from this book. I wanted something to deeply trouble me, to terrify me to the point of losing sleep, and I just didn't find it. The overall plot was fantastic, and the characters were expertly written with such realistic qualities that I felt at times they were my friends too, but the organization and general prose was seriously lacking. Especially toward the end, it was a hard book to follow. Multiple time skips made it really hard to grasp at times, and frequent typos (usually errant punctuation—maybe just the eBook edition?) combined with lengthy sections that just dragged and dragged made this book more of a challenge to read than a pleasure. And as a side note, many of the characters are frequently (if not always) referred to by their full names. I found that practice to be very annoying.
Score: 6.7 / 10 - A great story sadly mired by hundreds of pages of extraneous and uninteresting details.
Angela - Adam M. Booth
Review: This book takes a little effort to get into. Angela follows the titular character around her work and home, brewing in depressing memories and violently intrusive thoughts indicative of mania, until her scorned love becomes too much for her to handle. After she snaps, Angela's obsession with capturing and killing birds turns into a violent compulsion toward her lost love. For anyone interested in psychology and the deeply bizarre, Angela is a wildly dark ride down a bottomless pit. Unfortunately, Booth's often poetic writing suffers from a serious lack of editing. Comma errors distract from the beautiful metaphors and the sparse dialogue is almost entirely devoid of proper formatting. Thankfully, Angela ended with a gruesome bang like good horror should.
Score: 6.5 / 10 - Fans of Hitchcock's The Birds or the 1985 film Agnes of God will enjoy some familiar and disturbing psychological themes. If you can look past the lack of quality editing, you'll find a great novella waiting to be devoured.
The Stone Man - Micah Castle
Review: I like horror / Lovecraftian short stories, and these were at least entertaining. There are some cool premises, and if you like the original Lovecraft style, you'll probably enjoy this collection. That being said, there are some serious editing flaws. I felt like each page was written without a single comma, and then all the commas that were supposed to be there were simply sprinkled onto the page haphazardly. That's an easy issue any editor worth their pay would be able to fix in a breeze. Being a stickler for grammar myself, I found it really hard to get fully immersed in the stories when I kept having to reread sentences punctuated as dependent clauses that were actually independent.
Score: 5.8 / 10 - Not a bad first attempt, but certainly not ready for publication.
The Grip of It - Jac Jemc
Review: This one had a lot of promise. The back cover, while describing a fairly typical run-of-the-mill haunted house story, caught my attention rather quickly. The novel began well enough, but by half way through… nothing had happened. Then more nothing, some confusing bits that made no sense as far as character motivation, and then more boring nothing. In all honesty, I don't know how or why a major press picked up this book. I've read B-rate self-published horror that's been way better. I will say that the cover is excellent. Unfortunately, that's where the quality comes to an end.
Score: 4 / 10 - I can't recommend it. Look elsewhere.
Journey into Terror - Jack Bixby
Review: I wasn't a big fan. The first story was really boring, and the writing was just mediocre. Nothing inspired. Sadly, I didn't make it past the first story in the collection to tell if there's anything else worthwhile to be found. Just too slow for me to read.
Score: 3 / 10 - Far from fantastic.
The Legend of Sleepy Hollow - Washington Irving
Review: I feel like I was lied to when I heard stories about Sleepy Hollow as a child. Everyone said it was horror.
I'm not sure I could be more disappointed. Hell, the Headless Horseman doesn't even show up until the very end, and even then he only makes a limited appearance. Ichabod Crane is a miserable wretch of a character, and the plot is almost as boring and lifeless as he is. Seriously, nothing happens. Then the short story comes to an end.
Score: 1.1 / 10 - Nope. Do not want.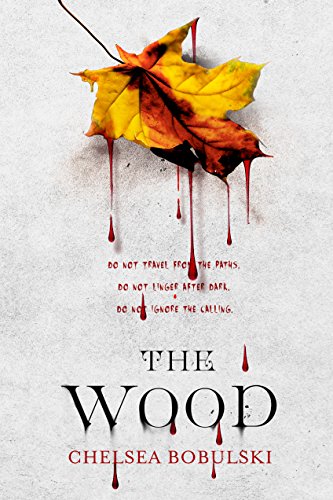 The Wood - Chelsea Bobulski
Review: Tricked by another awesome cover. Such a shame. What held promise as a really cool, inventive horror turned out to be YA garbage with a horror cover. There's nothing horrific about the novel. Not in any way. It is a YA coming of age story, and even as that, it isn't a good one. I made it about half way before throwing in the towel. It is truly baffling how such a novel got a publishing deal at a big, reputable house. What a disappointment.
Score: 1 / 10 - Don't bother. This is NOT horror. Not even close.
Left Hand Path - Steve Stred
Review: This was embarrassing. The author has absolutely no command of English grammar, and the collection was clearly published without any editing or proofing whatsoever. Even as a free download, I'm upset that I wasted my time reading the first 5%. On a single Kindle Fire page (location 43 of 3336) we have an erroneously capitalized 'His' on a dialogue tag, a wonky sentence with the clauses in the wrong order, parenthetical commas that simply should not (and grammatically cannot) exist, a semicolon where the syntax requires a colon, and a comma attempting to separate two dependent clauses. All of that was on a single Kindle Fire page which only has about 100-ish words. I cannot begin to describe how poor the writing was. Stay away. Stay far away.
Score: 0 / 10 - Only the second time I've ever given a goose egg. Wow.